ABOUT THE PROGRAM
The Adopt A Room Program allows you, your company, or organization to sponsor of one of our 38 guest rooms, the community pantry, or the playroom at Ronald McDonald House Charities of Mobile; or one of the two Family Rooms located inside USA Health Children's and Women's Hospital. Your gift helps offset the cost to operate these rooms and provide a home away from home for families with seriously ill or injured children. By sponsoring a Family Room, you are providing respite to parents and families during hospital visitation hours. The community pantry partner will help us provide kitchen staples throughout the year, while our playroom sponsor will help replace broken/worn out toys and provide upgrades so that children will always have a safe and enjoyable place to play.
THE IMPACT OF YOUR PARTNERSHIP
By supporting Ronald McDonald House Charities of Mobile and the Adopt A Room program, you are making sure families have a place to stay each night as their children receive the medical treatment they need in local area hospitals. You are eliminating many of the financial challenges that come with traveling long distances for medical care so parents can focus on their child's treatment and receive the respite care they need to support their child. This year nearly 700 families have stayed at the House, traveling from all across the Gulf Coast and surrounding areas. While the average stay is 15.6 days, many families stayed much longer. Because of donors like you, RMHC of Mobile is able to keep families close to their hospitalized children and provide the hope and support they need. With your help, we can have an even greater impact.
ADOPT A ROOM OPPORTUNITIES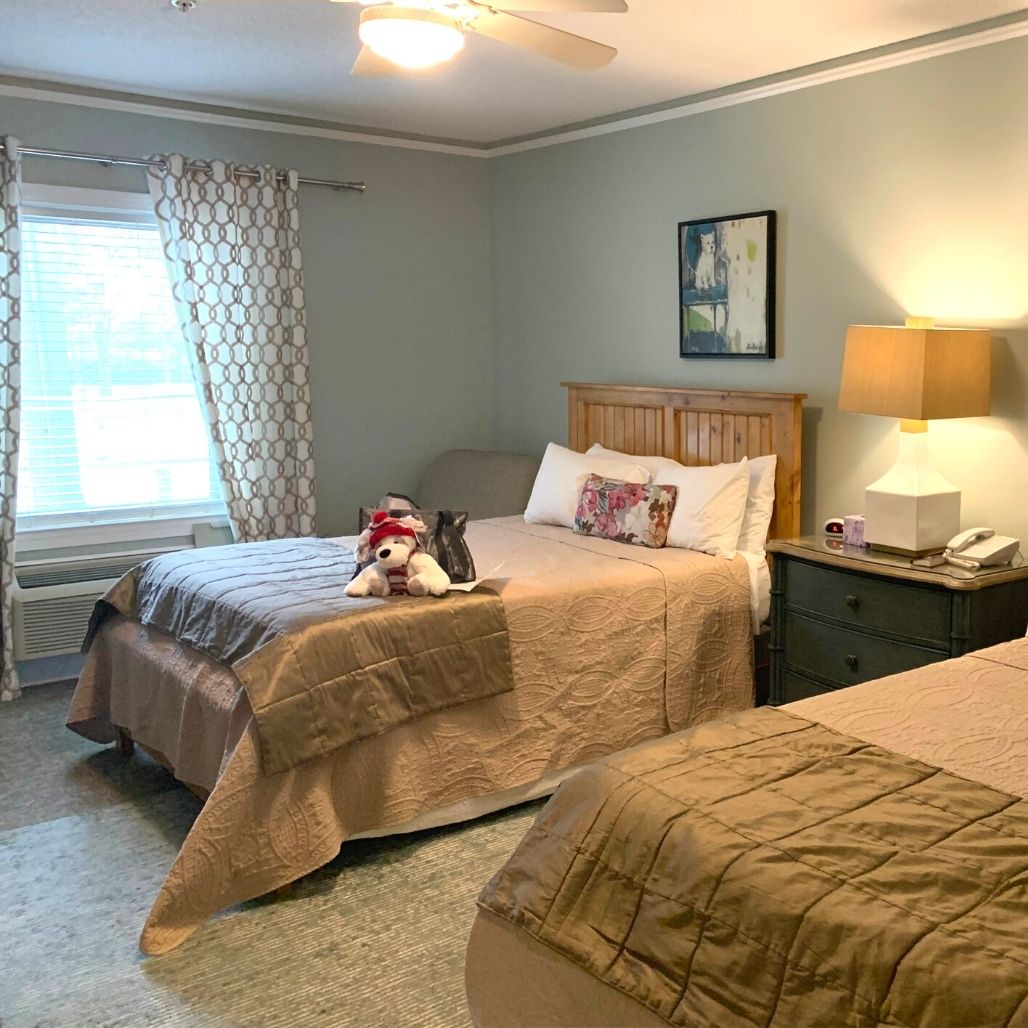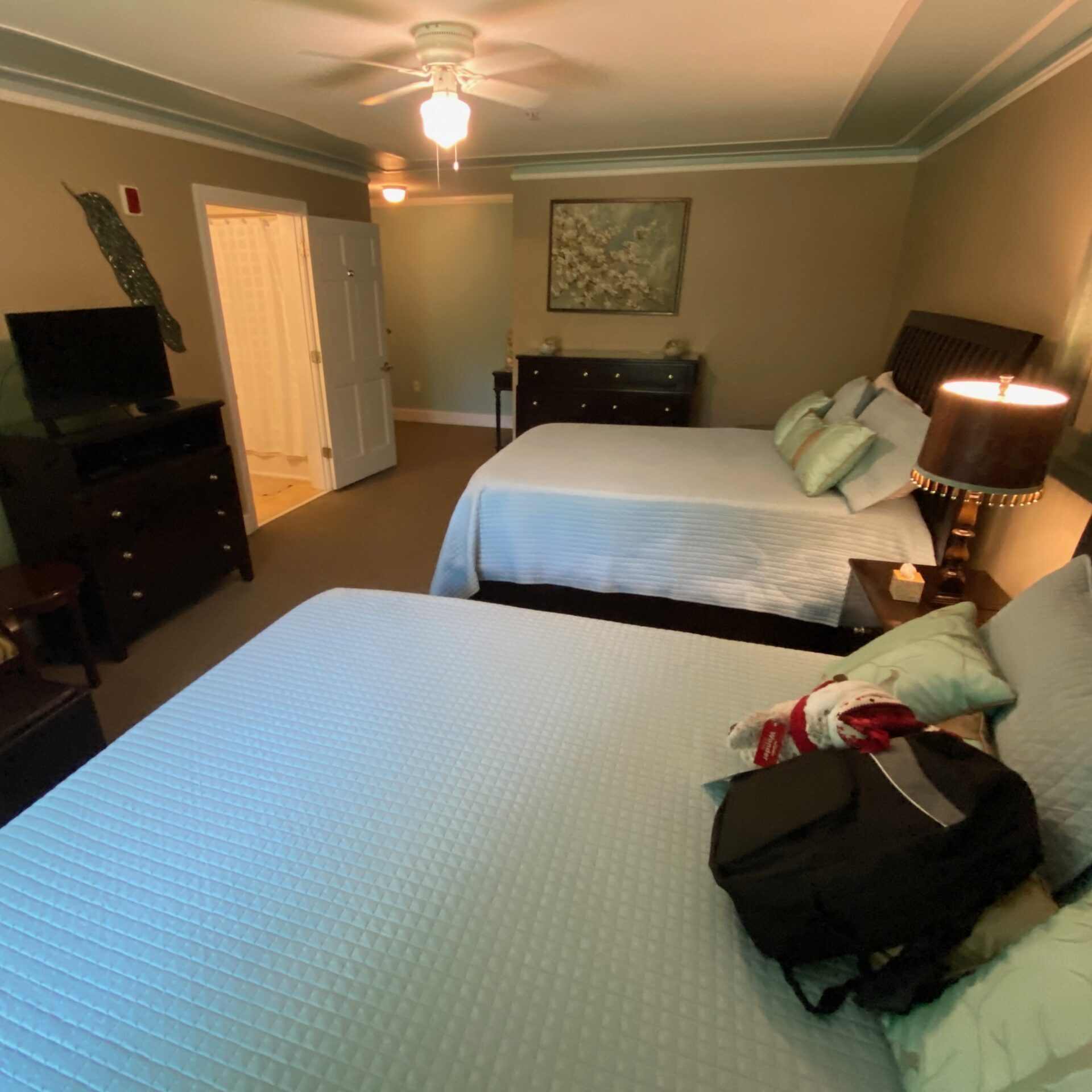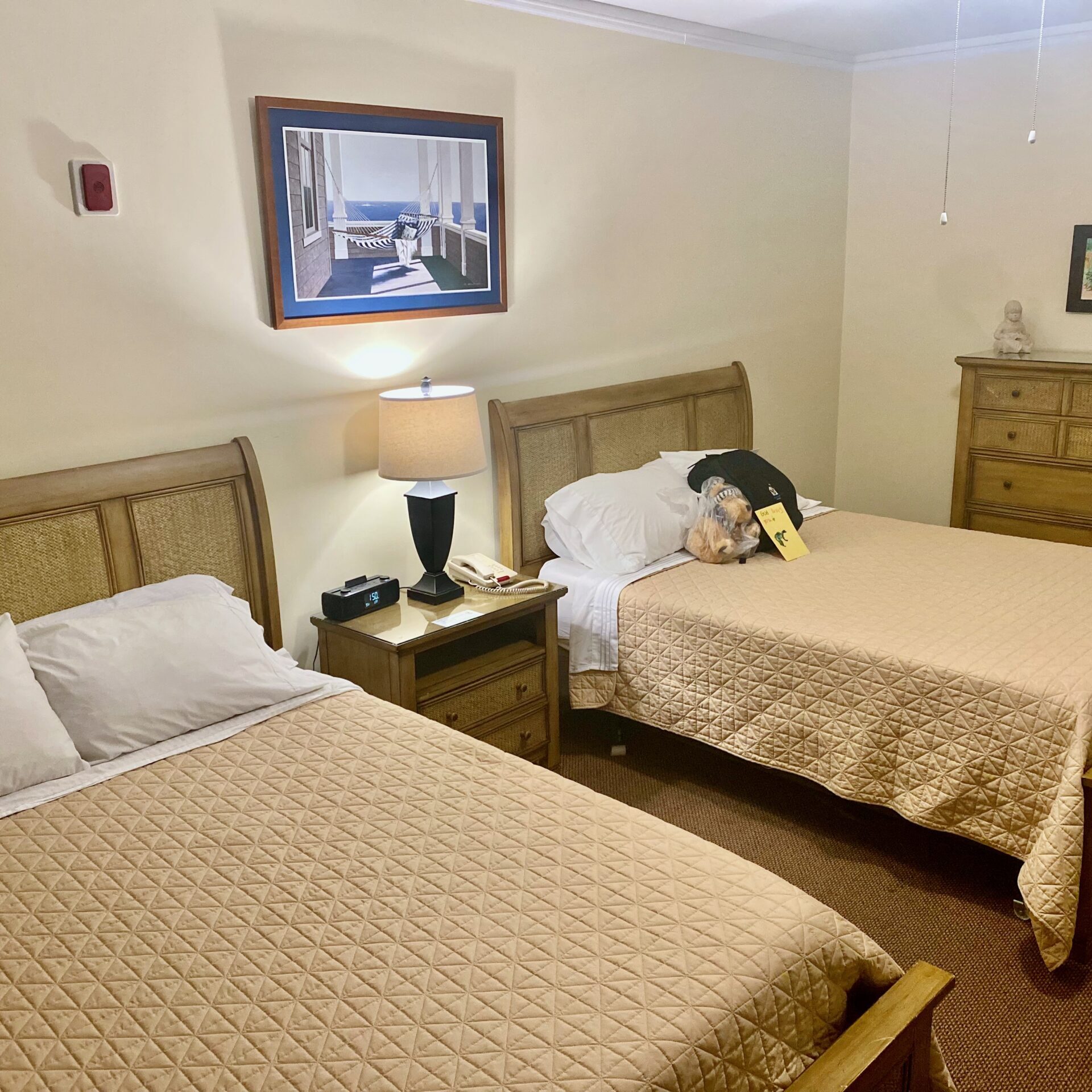 OPTION 1:
$5,000 – ONE YEAR COMMITMENT
Donor(s) will sponsor one Guest Room at RMHC for the period of one year.
OPTION 2:
$10,000 – ONE YEAR COMMITMENT
Donor(s) sponsor TWO Guest Rooms at RMHC of Mobile for a period of one year.
OPTION 3:
$15,000 – THREE-YEAR COMMITMENT
Donor(s) will Sponsor ONE Guest Room at RMHC of Mobile for three years. Pay $5,000 annually.
ADOPT A ROOM BENEFITS
Prominent signage outside your adopted Guest Room:
Outside of each guest room will be signage listing you as the proud sponsor of that room.
Prominent signage outside of the RMHC of Mobile kitchen:
Outside of the RMHC Kitchen will be signage listing you as the pantry partner.
In addition, all sponsorship levels will receive the following recognition:
Listing on the RMHC of Mobile website as an Adopt a Room sponsor.
Inclusion in at least one of "Our House" newsletters (3,000 + reach).
Due to the limited number of Adopt a Room partnership opportunities, you will have first right of refusal to renew your Room for the following year.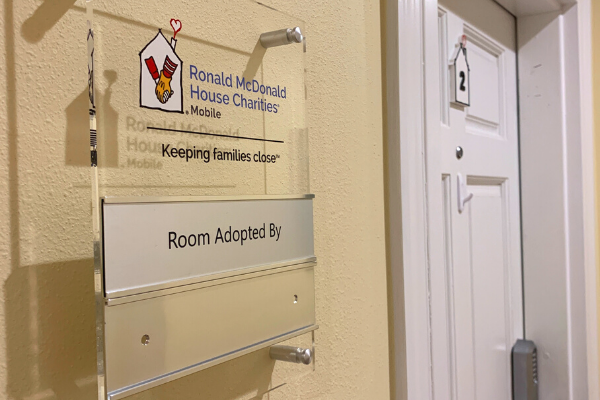 If you would like more information about the Adopt-A-Room program please contact