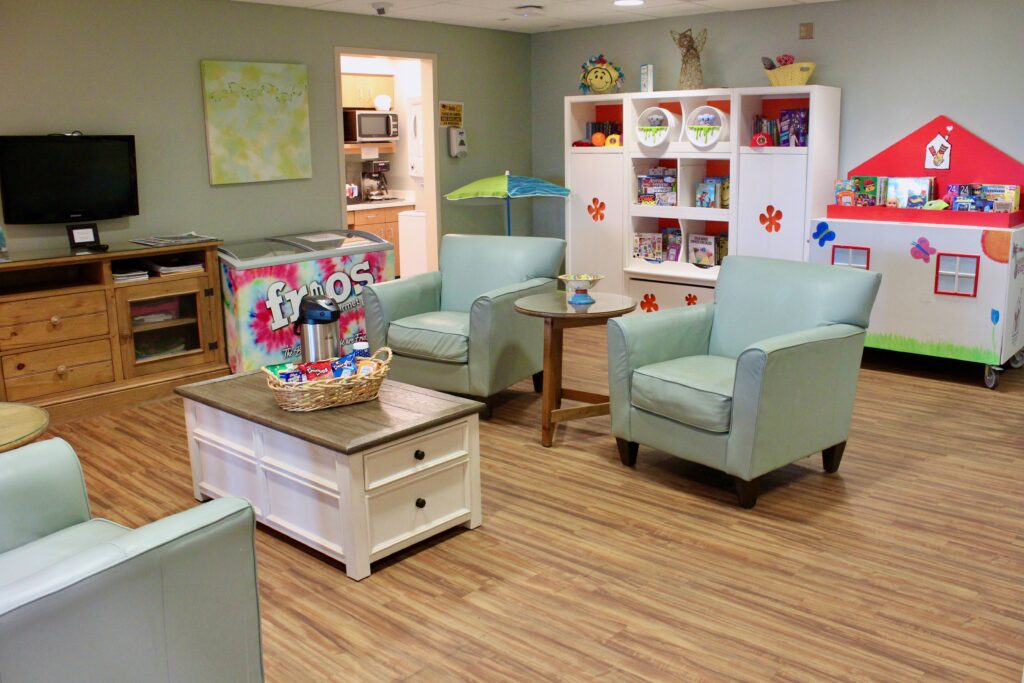 Lend a Hand and become a Family Room Volunteer!
We are actively seeking individuals to join our group of amazing Family Room volunteers in Mobile, AL!
For more information, please contact Janice Hatchett.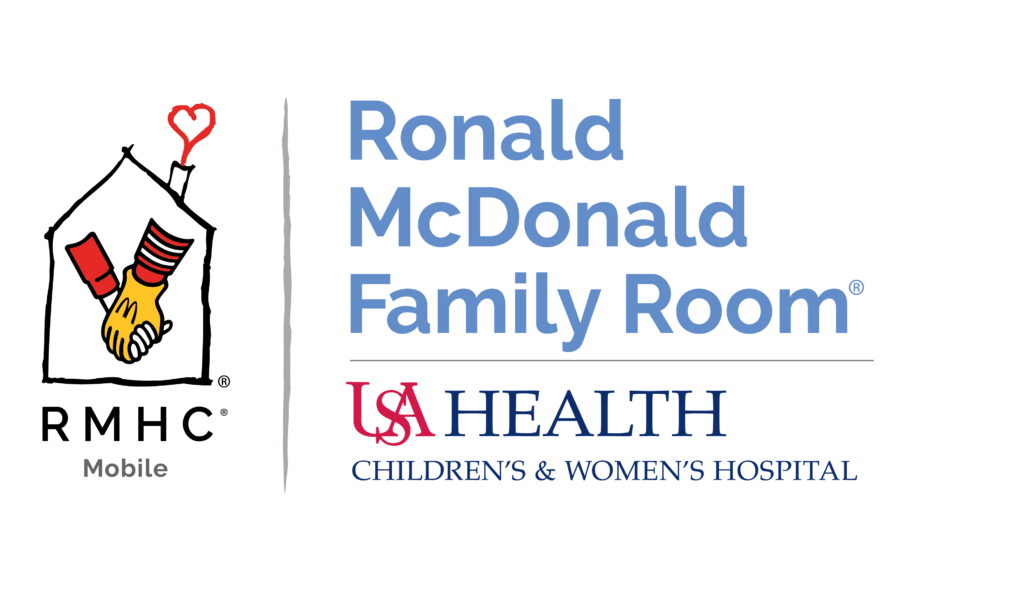 Ronald McDonald Family Rooms opened in January 2014 and are an extension of Ronald McDonald House Charities of Mobile, Alabama; a bit of home within the walls of USA Children's and Women's Hospital. The Family Rooms are located on the third and fourth floors of the new hospital tower and serve as a place of peaceful respite and possess a warm and friendly atmosphere for families to use while remaining merely steps away from their child's bedside.
Each Family Room is equipped with a kitchenette stocked with snacks and coffee, La-Z-Boy furniture, a television, private restroom, shower, laundry facilities, and internet connection. The family room on the third floor even has a small play area for children. Children under the age of 18 must be accompanied by an adult (unless they are the parent of a patient) and healthy to enter the room.
Family Room volunteers can serve throughout the year, in three to four hour shifts. They provide valuable services while enjoying a unique opportunity to help families of pediatric patients.  Greeting families with a friendly smile, ensuring families are properly registered, informing families of the guidelines and helping them to check-in/check-out properly are some of the duties that will be required in addition to providing a welcoming and caring environment to families. We enthusiastically welcome individuals of all backgrounds and abilities.
To learn more about volunteer opportunities with our Ronald McDonald Family Room program at Children's and Women's Hospital and how to begin the process of becoming a Ronald McDonald Family Room Volunteer, contact Janice Hatchett, Ronald McDonald Family Room Coordinator by calling 251-895-8511 or by clicking below:
Ronald McDonald Family Room Volunteer Forms