What is "The Red Shoe KREWE?"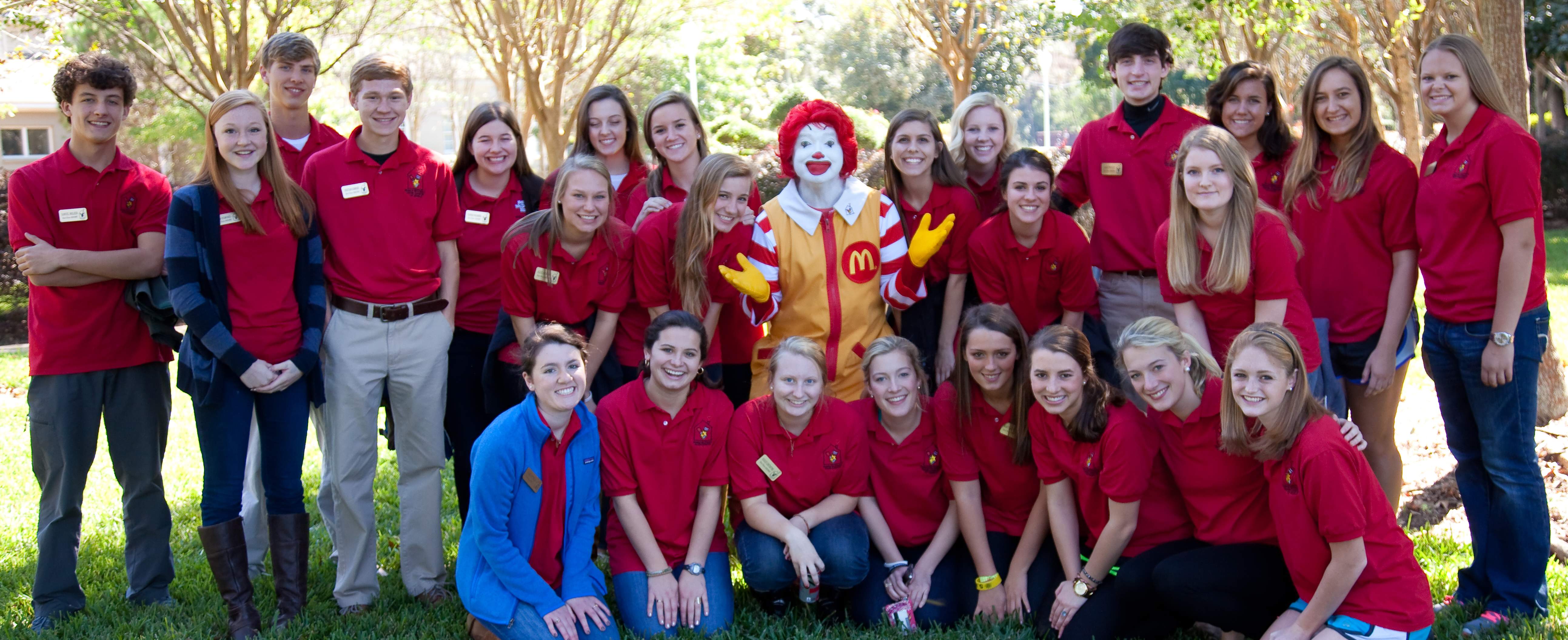 Ronald McDonald House Charities of Mobile offers high school students an opportunity to serve our guest families through our Red Shoe KREWE Ambassador Program.
The Red Shoe KREWE is a leadership group comprised of high school juniors and seniors who engage in leadership development and volunteerism through the planning and implementation of events and activities for Ronald McDonald House Charities of Mobile.
Our current KREWE is an enthusiastic group of young men and women who have taken it upon themselves to plan monthly activities for the guests who stay at our Ronald McDonald House. In addition, they are responsible for planning and coordinating a city-wide Easter festival named "The Bunny Hop," held annually. Their time commitment is definitely extensive, but the rewards are significant.
The mission statement of the Red Shoe KREWE is as follows: "The Red Shoe KREWE is a group of young men and women committed to promoting volunteerism by serving the families residing at Ronald McDonald House of Mobile, Alabama. Membership is open to high school juniors and seniors who demonstrate an interest in and commitment to helping the families who come to Mobile seeking medical care for their critically ill children. Young adults who are selected for membership to this leadership board will have the opportunity of developing self-confidence and leadership skills while engaging in age appropriate activities designed to meet the unique needs of our community. The KREWE members not only gain life-enhancing skills but also experience the fulfillment that comes from the sharing of one's time and talents with others."