Latest News and Blog Updates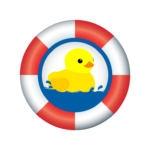 Rubber Ducky Regatta
Mobile's first-ever Rubber Ducky Regatta will make a splash on August 26, 2017 by dropping 5,000 rubber duckies into Mobile River at Cooper Riverside Park. All proceeds will benefit Ronald McDonald House Charities of Mobile.

Dillard's Christmas Cookbooks Now Available
Cooking and entertaining are a little more meaningful knowing that you are helping keep RMHC families close.
By purchasing the Dillard's Southern Living Christmas Cookbook, you are helping give families the Gift of Togetherness.
Cookbooks are now available at local area Dillard's for $10 each.
Rich's Car Wash 'Charity Wash' Raises $5K
Rich's Car Wash presented Ronald McDonald House Charities of Mobile with a check from proceeds raised at their 'Charity Wash' fundraiser event hosted on Saturday, June 25, 2016.
Thank you to the friends along the Gulf Coast who stopped by and made a donation to Mobile's Ronald McDonald House! Rich's Car Wash celebrated their grand opening of their new Airport Blvd. location store by hosting a 'Charity Wash' and provided free car washes asking in return that customers donate to their charity cause – Ronald McDonald House Charities of Mobile. Members of the Red Shoe Krewe of Ronald McDonald House were on site collecting donations. Many thanks to Rich's Car Wash, 95KSJ, Frios Popsicles, Tropical Smoothie Cafe, and Newk's for an amazing event!
Third Party Fundraiser: Cuddle Bears for Kids
Thanks to everyone who participated!