A HOME AWAY FROM HOME
Our House is filled with more than help, it's filled with hope.
Eligibility
To stay at our Ronald McDonald House, guests must be referred by a medical facility, social worker or designated nurse clinician and have a child 21 years of age or younger receiving medical treatment. Guests must also live 20 miles or more from the medical facility.
Please note, a guest referral does not guarantee room availability.
It is our pleasure to provide a "home away from home" for families while their child is being treated at local Mobile hospitals. Great love and consideration has been taken to ensure each family's temporary stay at Ronald McDonald House of Mobile is as pleasant as possible. Each resident has access to each of the following accommodations during their time at the House.
Guest Rooms – A spacious private guest room.
Kitchen/Dining Area – Up-to-date kitchen that you can choose either to enjoy a family meal prepared by volunteers or cook a meal for your family.
Laundry Facilities – Residents may use one of our three laundry facilities that are equipped with washers, dryers, irons and other appliances.
Play Areas – Children can enjoy the fun playroom and outside playground equipment.
Exercise Room – From treadmills to exercise bicycles, we have it all for your family to use.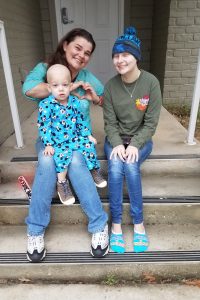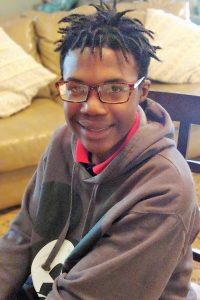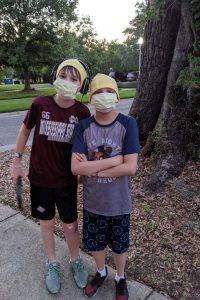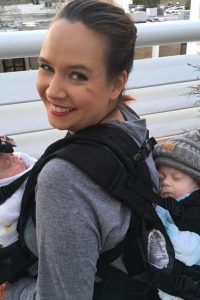 Background Checks
  All families who wish to stay at our House are required to complete our online guest application and background check disclosure. Once the application has been processed and approved, one of our staff members will contact you. Please note, only applicants who have completed the guest application and background check will be able to stay at our House.
How much does it cost per night?
Families are encouraged to make a $12 per night donation. Arrangements may be made for a reduced and/or waived rate on a case by case basis. No family is ever turned away because of their inability to pay.
How can my family stay?
  In general, Ronald McDonald House of Mobile offers rooms for families of pediatric patients 21 years of age or under. The first step to staying at RMHC Mobile is to have a medical facility send in a Referral Form on your behalf. Start by asking a social worker, nurse, or your child's doctor at the hospital where your child will receive treatment if they can submit a Patient Referral Application to RMHC Mobile. Once your referral form is received from the medical facility, you will get a phone call from the House to begin your registration paperwork and an e-mail to complete a background check. Each guest over the age of 18 who will be staying at RMHC Mobile must complete the registration paperwork and a background check.