2023 Deck the Doors Campaign:
TBA
Help us brighten the holidays for our families staying at Ronald McDonald House by purchasing a $12 paper light during Deck the Doors! Each guest room door will be decorated with paper lights. Each light includes space for you to write a special message of hope and encouragement to families staying with us through the holidays.
Lights are sold individually, or groups and organizations are encouraged to pick up a packet of 30 paper lights. Groups that deck a door with 30 more lights will be recognized with door signage.
---
Deck the Doors fundraising packets are available for pick up from RMHC Mobile beginning on Monday, November 1st
Each packet contains:
• 30 paper lights
• Informational Flyer
• Fundraising Instructions Sheet
• Envelope and info sheet to collect donations
Recognition Opportunities:
1) Deck a Door with a minimum of 30 paper lights at $12 each ($360 Total)
2) Deck a common area (kitchen, dining room, playroom) with 100 paper lights at $12 each ($1,200)
3) The door with the most lights will receive special recognition and a trophy.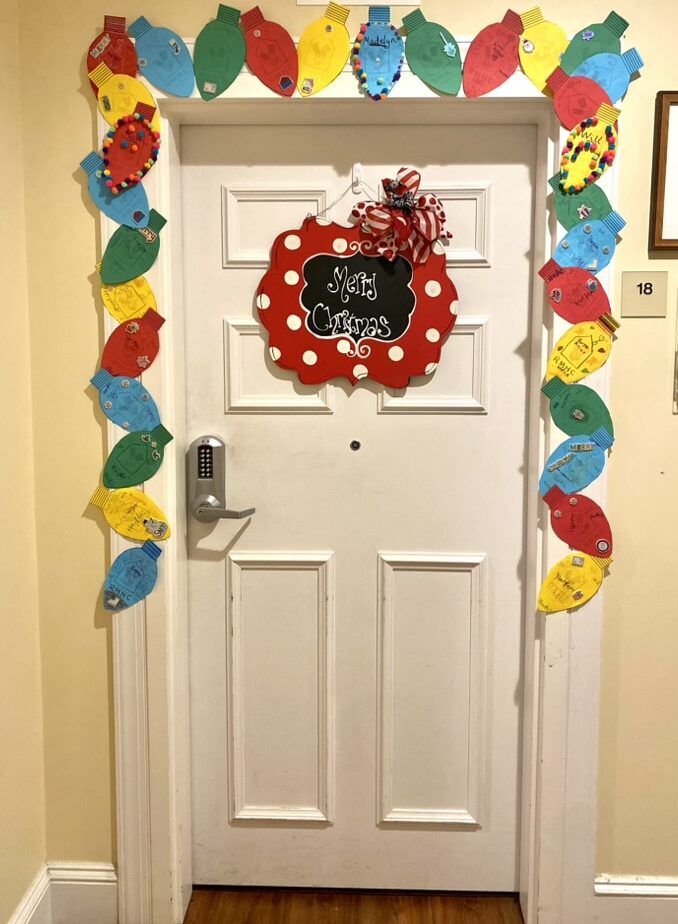 For more information about Deck the Doors or to request a Deck the Doors fundraising packet fill out the form below
or call Ellen Jackson 251.694.6873

[jotform id="213016853699060″ title="Deck The Doors Signup"]